5 Steps For A Flawless At-Home Pedicure
Summer is here! This means it's time for some summer fun, BBQ's in the back garden and barefoot walks along the beach. Our feet are always more exposed in the summertime which is why I am going to share this simple summer pedicure routine using a super fun limited edition pedicure kit with watermelon and cucumber (they smell amazing!) so you can have beautiful feet this summer!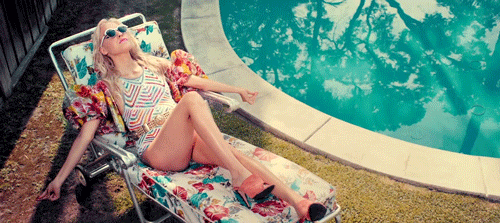 Soak your feet in warm water or do this routine after a warm bath.

Use a foot file on dry feet to file away dead, rough skin paying attention to the ball and heel of your feet.

Use a scrub all over your feet, make sure to concentrate on the balls and heels of your feet and also your toes.

After the foot scrub, you should massage a moisturiser into your feet to keep your skin nourished and soft.

Lastly, use a cooling foot spray to cool and soothe your feet and keep them smelling fresh all day.
Did You Know?
Cucumbers cool down your skin and are one of the most hydrating ingredients on the planet! Also, watermelons are 50% water and improve skin elasticity.
After this simple at-home pedicure routine, your feet will be perfect for your next barefoot walk along the beach.
Get the limited edition watermelon and cucumber pedicure kit here.
Thanks
Natasha